This post contains affiliate links, this means that I receive a small commission for purchases made for the products linked here.  This in no way changes the price you pay for the product, but it allows me to offset the costs associated with blogging..

They say that Laughter is the best medicine.  I am inclined to agree.  I was surprised to learn there is a day devoted to laughter.  Laughter is so healthy and brings us back to the moment.  I try to laugh everyday.
Laughing makes us feel good.  It lightens the mood and our spirits.  Guess what!  Laughter is also a wonderful form of self care.    Laughter is uplifting and very contagious… have you ever heard a baby laugh?  Soon the entire room is smiling and laughing.
Whenever I am having a bad day, I try to do some things that help me laugh.  Today could be the day you make your own list of things to do to bring laughter back into your day.   These are the things that I have done and continue to do.
Movies and TV shows.  I love a good comedy!  Many times if it has Dwayne Johnson and Kevin Hart in the credits, it's a HOOT.  Sometimes I go and re-watch shows from when I was a kid because I know they were funny the first time around.  My little one likes to watch funny cat or baby videos on YouTube.
Radio.  If you listen to the radio in the mornings, find a radio show that if funny.  When I lived in California I listened to Kevin and Bean.   Now living in Tennessee, I'll listen to Free Beer and Hot Wings.  While some of the content is more mature, I find myself laughing as I'm driving down the road.
Podcasts.  How about this for a twist… I listen to my Trim Healthy Mama eating plan podcast because I get great tips from it, but also the sisters that do the podcast are a riot.  I come away with new knowledge and a great mood.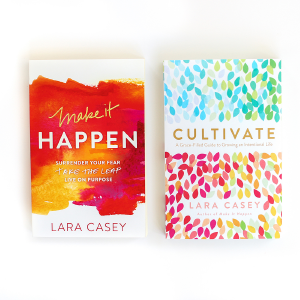 Shows. I have only gotten to do this once, but it was so much fun, I'll never forget it.  When visiting the Orlando, FL area I went up to Daytona to a comedy school.  On the weekend the classes put on shows to raise money for the school.  If you ever get a chance to go, do it, it's a great experience.
Music. I am a lover of  funny songs.  So naturally I am a huge fan of Weird Al.  Now whenever I hear the original version of a song he have made a parody for I sing the new lyrics.  It's so much fun.  One day, I'll see him in concert.
Friends.  Call up a friend and talk.  Go meet a friend for a coffee or a tea.  My friends have the best stories to tell about their human or fur baby's antics.  It's great to get out and have  a few laughs with friends.
Whatever you choose to do to bring laughter. remember that it is good medicine.  Make your own list of fun things to bring laughter into your everyday.  Find some movies or shows to watch.  Start your day with a funny radio show or podcast.
If you are able to get out with friends, maybe you want to check out a comedy show.  I'm sure it will be something you will remember for a long time.    Maybe you will find more things that make you laugh, make this day yours.  Laughter is contagious.  Try to make it into a habit.
Related Posts:
3 Ways to Celebrate Compliment Day!
Letter Writing Day Ideas You Can Feel Good About!
Celebrate Your Unique Talent Day!
World Kindness Day!
The 7 Types of Self Care
Morning Momentum
Until next time!
Follow Relate on Social Media:
Twitter     Facebook     Instagram    Pinterest     Bloglovin     Tumblr
LinkedIn
Save for Later!